Taxi services in Almuñecar and La Herradura
Travel with Taxis Almuñecar. Prices without surprises. High-end vehicles with professional drivers. Forget about transferring buses and trains to catch your flight, for less than you think with our airport transfer services.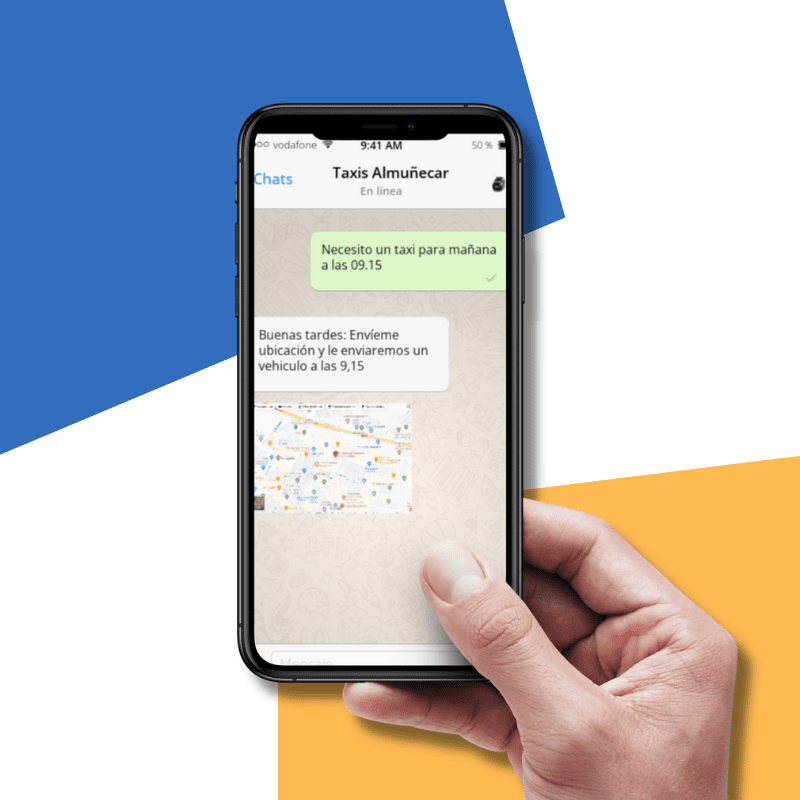 Online reservation
Book your taxi conveniently from your mobile phone
Contact us by phone or WhatsApp and ask for prices, transfer times and vehicle availability without obligation.
Save time.
Prices without surprises.
Consult anything since before closing the service.
Enjoy your trip.
Taxis Almuñecar 24 hours, discover how it is to travel with the maximum comfort.
If you are looking for a taxi for a transfer from Malaga airport in high-end vehicles, with all the comforts, interiors and finishes very careful and with the tranquillity of a professional service, do not hesitate to contact taxis almunecar, you will not regret it.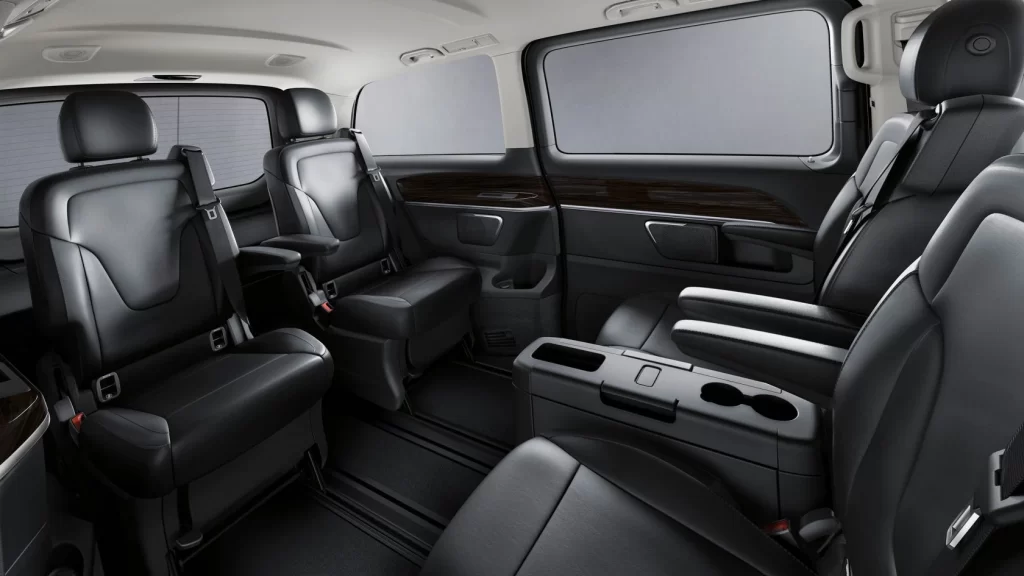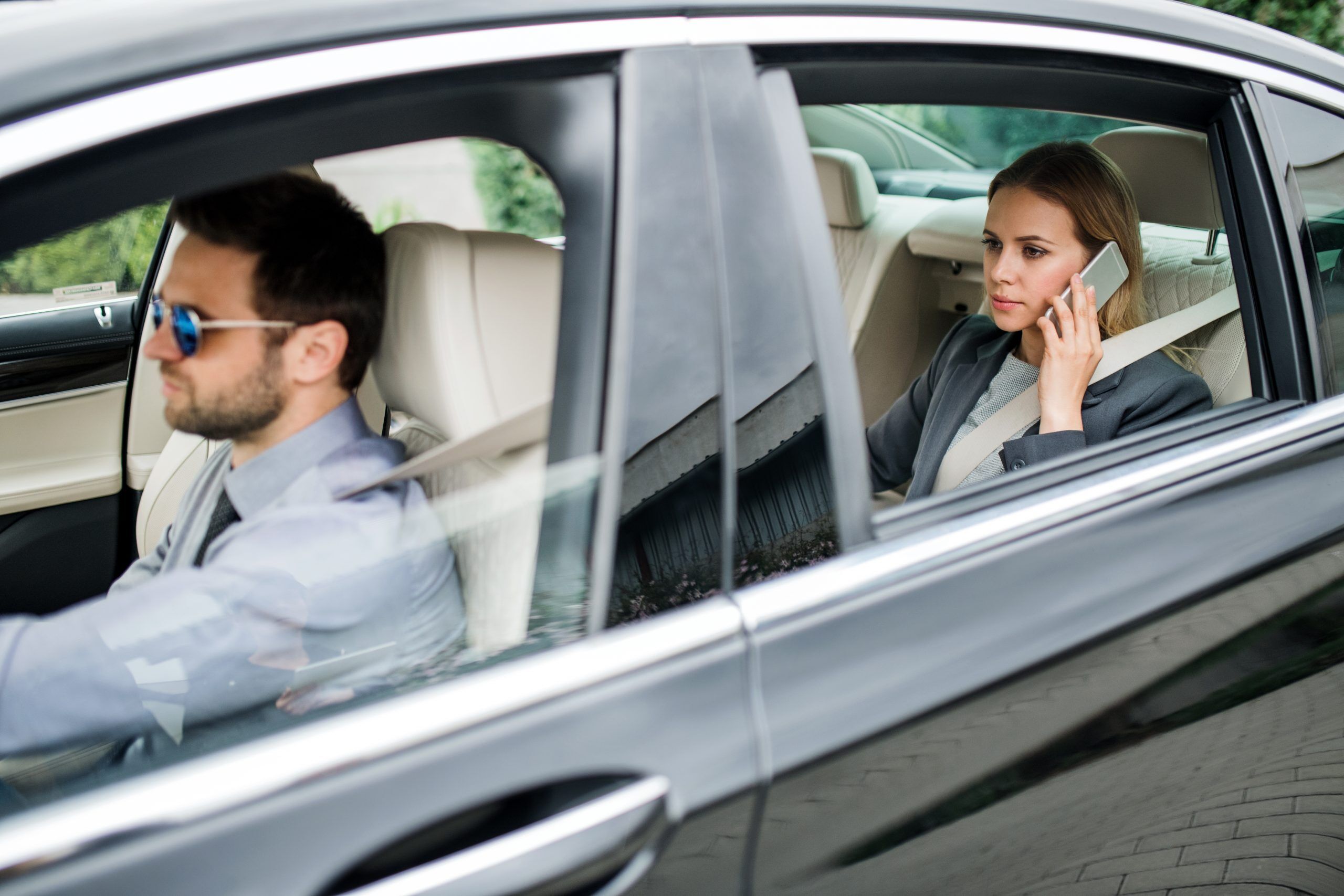 Almuñecar taxi
Taxis Almuñecar has a fleet of vehicles at your disposal, 24 hours a day, 365 days a year.
If you want to know destinations near Almuñecar that are worth visiting, visit our blog and we will show you interesting places that are a must on your holiday on the tropical coast.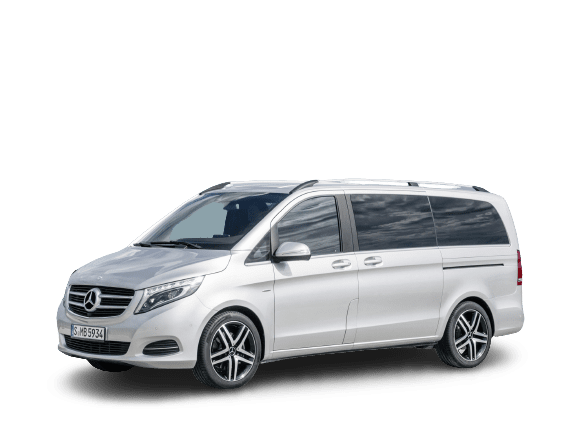 Taxi ranks in Almuñecar
Taxi rank in Avda Juan Carlos I, opposite the bus station in Almuñecar.
Taxi rank at Avda Juan Carlos I nº18 in front of the bar "La Jarana" and hotel Bahía tropical centro.
Taxi ranks in La herradura
Taxi rank at Paseo Andrés Segovia, 19., La Herradura
Radio taxi almuñecar
You are probably looking for a taxi number in Almunecar, our town has a radio taxi service in Almunecar that will contact the taxi ranks, however if you want a professional and quality service do not hesitate to contact our taxis in Almunecar.
Taxi fares in Almuñecar
If you want a taxi price in Almuñecar, contact us by whatsapp at any time and any day of the year and we will give you your taxi price in Almuñecar. The taxi journeys that we usually do are taxi Almuñecar malaga, taxi Malaga airport to Almuñecar, taxi Motril Almuñecar, taxi Nerja Almuñecar, taxi Granada Almuñecar, taxi price to Almuñecar Salobreña, among others.
Features of the car rental service with driver

We offer you a legal, professional, serious, discreet and tailor-made car service. We know that this is a very personal service and that is why we adapt to your needs, whatever they may be. Booking with us is a guarantee that everything will go smoothly.

We offer you all the guarantees required by the current transport law, (top of the range vehicles, national VTC licences, professional drivers in executive uniform, with BTP licence, civil liability insurance, technical service and 24 hour traffic management, guaranteeing 100% coverage of any service carried out with highly experienced and up to date drivers.
All our vehicles have VTC transport licences. Only licensed cars with all legal requirements guarantee your safety (public transport service) and full coverage for safe and secure travel. (Unlimited civil liability insurance)
Transfers and arrangements for executives, business, meetings and conferences with a chauffeur-driven vehicle.

In Taxisalmunecar.es we have great experience and high availability for any type of event, related to the business and corporate world, in Almuñecar, Motril, Nerja, La Herradura, Salobreña, Torrrox and the main cities and airports of the tropical coast and Andalusia.
Car hire with driver in Almuñecar, Motril, Nerja, and the main towns of the tropical coast.

When you book with Taxisalmunecar.es you will have your car hire service with driver in Almuñecar, Motril, La Herradura, Salobreña, Nerja, Torrrox, for all types of transfers and with fully equipped cars. Plan your transfers without surprises, because our prices are fixed at origin.
Your own chauffeur-driven car bookable by the hour, day or event
You can hire your own private chauffeur-driven car with hourly, daily or event-based agreements. Our chauffeurs are highly professional and speak several languages. We are punctual, professional and offer you the best service with vehicles.
Airport transfer with driver
We have standard, Premium (Mercedes E-Class), Viano, Minivan, minibuses and coaches for large group transfers. Disfrute del confort y la profesionalidad de nuestros servicios con chófer, para usted o para un invitado.
Business meetings, congresses, fairs… our team plans with you to carry out point to point services with the maximum professionalism, security and in a very efficient way with taxisalmunecar.es.
We have any type of vehicle for hire with driver for any type of event or request you may have.
If you require an airport transfer with a chauffeur-driven vehicle for VIPs, VIPs or any official body, our customer service can coordinate with your security team to respect the protocols you have established at all times or during the trip.

Transfers with driver from the airports of Granada, Malaga and Almeria… with safety, punctuality and customer service as the main values of our mission.
Car and driver at your service for:
Car with driver for business meetings
At your service during participation in conferences
Sightseeing tours
Premium and VIP chauffeur-driven vehicles for weddings
Transfers for businessmen and companies. We take responsibility for your clients' transfers so that you and your company are the perfect host.
Conferences
All pre-bookable long-haul and short-haul destinations
Child transport services with the guarantee of a responsible company.
Any other service you need, we adapt to your needs.
Punctuality and discretion.

Do you need a chauffeur-driven vehicle? We have one for any kind of event, for example:
4h and 8h availability in the city, rent chauffeur-driven vehicles for the transfer of events and congresses. We have the right staff to help you perfectly organise your congress transfers, from the traveller's origin to their return.
Chauffeur-driven cars for companies and individuals
Chauffeur-driven cars for tailor-made transfers, adapted to your needs.
Special Occasions
Transport vehicle for shopping
Transfer service
Transfers and transfers at airports and train stations
Reception at the terminal itself, with signage (personalised if necessary)
Assistance with baggage.
Why hire Taxis Almuñecar to go to the airport from Almuñecar?
Our passengers can use their travel time to do other things besides driving – driving in the city means paying close attention to the road. Passengers can use travel time to and from the airport more efficiently when they are not driving themselves. Using our taxi service leaves passengers free to complete last-minute business projects by phone or mobile device, for example.
A few extra emails sent in the car can make the airport experience a lot less hectic and stressful. Tourists often express their gratitude to our taxi drivers at the airport because the ride provided them with a few last minutes to see the city. They appreciate the opportunity to look out of the window without having to concentrate on driving. This is especially true when travellers are tired due to jet lag, unusual sleep schedules or a busy itinerary.
Our passengers arrive at the airport without stress. Dealing with traffic, having to avoid driving problems and seeing drivers disobey traffic laws can result in high levels of stress. No traveller needs to be stressed before going on holiday, business trip or visiting family, instead simply hire our airport taxi service and leave the driving worries to the professionals.
Our clients don't need to park at the airport
Driving a personal vehicle to Malaga, Almeria or Granada airport means having to find a parking space. We are the airport transfer option of choice for savvy travellers. They know that we pick them up and drop them off without any problems. Our customers do not have to worry about high parking fees at the terminals, but simply relax until they reach the kerbside.
Contact our experienced airport taxi service staff today for fare information. If there are any questions about our Malaga airport taxi service, please contact us using the information below.
How to get to Taxis Almuñecar?
We leave you information of our location in case you want to visit our business.